---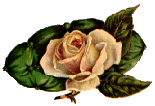 Quincy Goff
Son of William W. Goff
---
Quincy Goff, my Father was born 14 February, 1896 Wade, MS. He died 21 April, 1958 Wade, MS. He married JennieAsaline Kennedy, born 3 December, 1918 MS. Daughter of Murdock Kennedy and wife Sennie Coleman Kennedy.

Quincy and Jennie had one daughter.

Melba Juanita GOFF, 22 June, 1936 MS. married 10 April, 1954 Moss Point, MS. to Herbert Eugene ALLEN born 20 July, 1934 Moss Point, MS. and the son of Norman Joseph Allen and wife, Mary Louella Young Allen. Gene and Melba parents of four children.

1. Gary Eugene Allen born 5 May, 1955 Burlington, VT. and died 20 August, 1993 in Escatawpa, MS. He married Evelyn Anita Bornowski in Ansbach, Germany. She was born in Germany 2 March, 1959, and the daughter of Thomas Bornowski.

Gary and Evelyn had two children.
>p> a. Cynthia Marie Allen, 15 Jan. 1977 Ansbach, Germany
b. David Eugene Allen, 20 February, 1979 NC.

2. Herbert Eugene "Herbie" Allen Jr. 18 Feb. 1958 Jackson Co. MS. married Patricia Lynn Neejer born 30 November, 1958 Utica, NY. She is the daughter of Joseph and Louise Neejer of Virginia.

Two daughters.
a. Jessica Neejer Allen
b. Denise Neejer Allen

3. Sheryl DeAnn Allen, 21 August, 1964 Jackson Co. MS.
Two daughters

She married James Todd MAY, 9 November, 1966 NC.

Sennie Elizabeth Allen, 3 October, 1989
Savanna Alexandria MAY, 20 August, 1993

4. Michael Eugene Allen, 16 Nov. 1967. He is single and lives in Jacksonville Beach, FL.

---

To Go Back To Home Page


---