---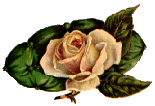 JOHN GOFF
Of Duplin Co. NC.
John Goff of Duplin Co. NC. He was the Son of John and Mary Goff of Edgecomb Co.NC. He was born in 1717 in VA., and died the later part of 1809 in Duplin Co.

He married three times. The first wife and Mother of his children was Civil Elizabeth (Hall or Franck??) They were the parents of five children. John married (2) Eliza Ennis 8th March, 1807 (3)Elizabeth Hennecy, 22 August, 1807. John and Civil Elizabeth had five children.

1. John Goff born 1752 NC. married Elizabeth Herring
2. Thomas Goff born 1754 NC. married Tomsin Mathis
3. Civil Goff born 1756 NC. married Rice Mathis.
4. Arabica Goff born 1758 NC. married Frederick Williams
5. William Goff born 1761 NC. married Sabra Mathis

Tomsin and Sabra Mathis were sisters and the daughters of Edmund Mathis of Sampson Co. NC.

John Goff left his will in Duplin Co. NC.

5. William Goff was a Revolutionary Soldier. He applied for his pension from Jackson Co. MS., and later from Madison Co. FL. William died after April, 1855. For More information on William, see the book "Goff and Allied Families" by Melba Goff.

William and Sabra Goff were the parents of eight (8) children:

1. James Goff, born 30 May, 1782 NC.
2. Elizabeth Goff, born 4 August, 1784 NC., m. Henry Fletcher
3. Lewis Price Goff, born 1786 NC., m. Nancy ? in SC
4. Mary Goff, born 15 February, 1788 NC., m. William Carter
5. Ann Nancy Goff, born 1791 NC., m. Matthew Carter, Bro to WM.
6. Lazarus Goff, born 1793 NC., Mary?
7. Edmond Goff, born 1795 NC., m. C. Carter or L. Wells.
8. Susan Goff, born 1801 NC., Samuel Davis

1. James Goff, born 30 May, 1782 NC., died 1858 Jackson Co. MS. He married Frances Davis, daughter of George W. and Elizabeth Lanier Davis. James and Elizabeth had eleven children.

Eliza Ann Goff, born 13 February, 1816 MS., m. John Issac Burleson
Lucinda Goff, born 9 February, 1819 MS., m. Joseph Carter
Mary Ann Goff, born 3 June, 1821 MS., m. Seaborn Carter
George W. Goff, born 9 March, 1823 MS.
John Mathew Goff, born 11 July, 1825 MS., m. Rebecca Goff
Elizabeth Goff, born 15 January, 1828 MS.
William Price Goff, born 7 July, 1829 m. Martha Tanner
James S. Goff, born 24 February, 1832 MS.
Wiley Hearn Goff, born 17 August 1834 m. Mary J. Hair.
Martha A. Goff, born 11 February, 1838 MS.
Sabra A. Goff, born 17 October, 1840 MS.

---

To Go Back To Home Page