---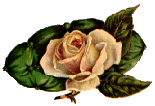 James Goff
---
James Goff, born 30 May, 1782 Duplin Co. NC., and died 1858 Jackson County, Mississippi. He was the Son of William Goff, Sr., and wife Sabris Mathis Goff. James married Frances Davis, daughter of George W. and Elizabeth Lanier Davis. She was born 25 August, 1796 Bulloch Co. GA. Both James and Frances died in Jackson Co. MS. No grave markers have been found, but they were probably buried in the old Goff cemetery near Cedar Creek where many of the Goff's and Carter's lived.

James and Elizabeth had eleven children all was born in Mississippi. This family is included in "Goff and Allied Families by Melba Goff Allen"

Most of the children of James and Frances were taken from family Bible records.

1. Eliza Ann Goff, born 13 February, 1816 MS. m. John Isaac Burleson
2. Lucinda Goff, born 9 February, 1819 MS. m. Joseph Carter
3. Mary Ann Goff, born 3 June, 1821 MS. m. Seaborn Carter.
4. George W. Goff, born 9 March, 1823 MS.
5. John Mathew Goff, born 11 July, 1825 MS. m. Rebecca GOFF.
6. Elizabeth Goff, born 15 January, 1828 MS.
7. William Price Goff, born 7 July, 1829 m. Martha Tanner
8. James S. Goff, born 24 February, 1832 MS.
9. Wiley Hearn Goff, born 17 August 1834 m. Mary J. Hair.
10. Martha A. Goff, born 11 February, 1838 MS.
11. Sabra A. Goff, born 17 October, 1840 MS.

---

To Go Back To Home Page