---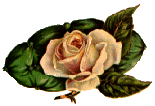 Thomas Fuller
Of Alabama
Thomas S. Fuller was born 1 January, 1847 in AL., and died 10 April, 1929 in Cyril, AL.

He married Mary Catherine McLendon, born 13 September, 1847 in Clarke Co. MS., and died 27 March, 1912 in Cyril. She was the the daughter of Alexander McLendon of Clarke Co. MS. Both Mary and Thomas are buried in Bethel cemetery in Cyril.

They were the parents of five children.

1. John Fuller, born 1872 Choctow Co. AL., and died 1898 in Roger, TX.

2. James Benjamin Fuller, born 6 February, 1876 Choctow Co. died 25 October, 1960 Choctow Co. He married Tempie Annie Tew, daughter of William F. Tew and wife Josephine Clark Tew. All four are buried in Bethel Cemetery. James and Tempie had eight children.

3. Albert Alford Fuller, born 4 January, 1878 AL., died 1839 MS. He married Martha Hayes of Clarke Co. MS.

4. Ella Loretta Fuller, born 1880 Choctow Co. married John Smith of Lauderdale Co. MS., a widower of Ida L. Johnson who had five children.

5. Annie Laura Fuller, born 1882 Choctow Co. married Charlie Harrison a widower with two daughters.

---

To Go Back To Home Page


---