---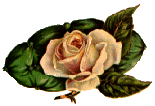 Isaac Forehand
---
Isaac Forehand was born 1825 in Choctow Co. AL. He first married in Marion Co. MS. to Martha Entrekin. Martha was born 1834 MS. and the daughter of John Bryant Entrekin and wife Matilda Stanford.

Jack Forehand born 1904 of Vancleave, Ms. a grandson of Isaac Forehand in an interview some fiftenn years ago gave me the following.

Grandpa Forehand was 3/4 Choctaw Indian. I never knew my great grand father. They lived in Choctow Co. AL. It appears that the grandfather was a Palmer Forehand, but I was never able to prove it. Indian records are not easily traced.

From the second family of Isaac Forehand, they state the Forehands were Creole's from Louisiana. The early Forehand's were dark skinned people.

Isaac and Martha first lived in Monroe Co. AL., then they moved to Perry Co. MS. and then in Jackson Co. MS.

Martha died after 1870 and before 1879 when Isaac marries Nancy Broom in 1879, in Jackson Co..

Isaac Forehand was a widower with 8 children, with the younger children being raised by Nancy. Isaac and Nancy moved to Harrison Co. MS. and settled on the Biloxi River. Isaac died on the old Homeplace on the River and is buried there. After his death, Nancy and the children moved to Whistler, AL. and lived there until they returned back to MS. and settled in Big Point.

This is about the time Nancy met and married the Rev. Anderson, a Baptist Minister. After his death Nancy lived with her daughter, Martha Forehand Johnson in Wade, MS and died there about 1918.

Children of Isaac and Martha E. Forehand

1. Elizabeth Forehand born about 1849 AL.
2. Drucilla Forehand born 18 July, 1853 AL. married Albert
3. Julie Forehand, born 1856 AL. married Dorman Ware, born 1851 Jackson Co, son of James Ware and Susan Fletcher Ware.
4. James Forehand born 1861 or 1862, lived in Gulfport, MS.
5. John Forehand, born 1865 MS. lived in TX.
6. Thomas Forehand, born 1868 Jackson Co. MS. married Lou Grantham and 2nd to Alice Redmon. Thomas lived in Biloxi.
7. George Forehand, born 1870 MS. He married Martha Louise Livingston in Jackson Co. in 1897. Lou was a 1/2 sister to Martha Webb who married Wilburn Forehand.


8. William Jackson Forehand, born 14 May, 1872. He married Martha Quave, born 25 November, 1878 Jackson Co. MS.


Isaac & Nancy Forehand lived in Harrison Co., MS. and settled on the Biloxi River. Here they lived and raised thier children.


The children of Isaac and Nancy Broom were:


9. Wilburn Forehand married Martha Webb.
10. Carrie Forehand married John Davis.
11. Eldridge Forehand.
12. Isaac Forehand, died young.
13. Martha Forehand, born 2 January, 1885 Jackson Co. MS. she died 1960 in a car accident on the Wade/Vancleave Road. Her hair was black as the night and was never cut. She Martha married Charles Ward Johnson, born 1 September, 1903 Wade, MS. and died 1948 in Wade. Both are buried in Johnson Cemetery in Wade.


Martha's family believed she was a Creole from LA, as history stated, but appears she might have been a Choctaw Indian descendant. Her father, Isaac Forehand from Choctaw Co., AL, was 3/4 Choctaw Indian, & her mother Nancy Broom was 1/2 Choctaw Indian.

---

To Go Back To Home Page


---