---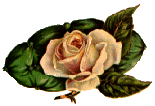 HENRY FLETCHER
---
Henry Fletcher, born 26 September, 1777 South Carolina. Henry married 18 December, 1811 Bulloch Co. GA., to Elizabeth Goff daughter of William Goff and wife Sabra Mathis Goff of Duplin Co. North Carolina and of Bulloch Co. This was the second marriage for Henry. He married Esenith Everette and had at least one child, a daughter, Asenith Fletcher.


Henry and his wife Elizabeth removed from Georgia with her relatives and went to Mississippi about 1812-1814 and settled in what is now Jackson Co. (according to Fletcher family notes) both Henry and Elizabeth are buried in unmarked graves on the Jeff Lott/Brewer O'Neal place in Jackson Co. Once Henry was settled in his new surrounding, He became Justice of the Peace of Jackson Co. MS., in 1818. Henry is listed in the 1850 Census of Jackson Co. as being 73 years of age, and born in SC. Listed in the household with him was his wife, Elizabeth age 65, probably a grand-daughter, Mary E. age 11, and son Ziba age 32.

Henry and Elizabeth had six known children.


1. Sabra Ann Fletcher, 1814-1882 MS. married John Havens, 1812-1900, son of John Havens Sr.

2. Thomas Lattimore Fletcher, named without doubt for his Lattimore for his grand mother surname. He was born 1815 MS., and died 12 December, 1862. He married Elinor Mixon, born 13 August, 1823 and died 1885. About seven children.


A. Elizabeth Fletcher born 21 August, 1847 died 13 April, 1903.
B. Elsie Jane Fletcher born 22 December, 1850 died 27 December, 1940 married Henry B. Pollard.
C. Albert Lewis Fletcher born 8 April, 1853
D. Jefferson Bond Fletcher born 14 March, 1855 m. Emma Green.
E. Thomas Lattimore Fletcher Jr. born 24 April, 1857 and died 14 September, 1895.
F. Henry Randall Fletcher born 29 August, 1859 died 1935.
G. James Abraham Fletcher born 22 February, 1862 m. Mattie Lloyd.


3. Ziba Mathis Fletcher, now Ziba named for his maternal grand mother, Sabra Mathis. He was born 1817 and died 1893. Remember in 1850 he was in the household with his father, Henry.


A. Elizabeth Fletcher born 1858 m. R. Cates and John Nobles.
B. Jane Fletcher born c. 1860 m. T. Seymour.
C. Henry Fletcher 1869-1951 m. Mary Tootle, 1874-1929.
D. Arline Fletcher no dates.


4. William Helveston Fletcher, born 17 March, 1819 Jackson Co. MS. died 4 September, 1899. He married Sarah Havens, born 25 February, 1821 MS., and died 3 June, 1860. Seven children.


A. Henry Jeptha Fletcher born 17 January, 1845, died in Civil War.
B. Lucretia Jane Fletcher born 1848 died 1926 m. Thomas Jefferson White 1848-1900.
C. Susan Elizabeth Fletcher, 1851-1933 m. John Entrekin.
D. Louise Carolina Fletcher, 1852-1916 m. E.B. Barnwell.
E. John Jehu Fletcher, 1854-1932 m. Jenny Herrinton.
F. Mary Hunter Fletcher, 1857-1887 m. Rufus Moore 1861-1929
G. Sarah Burnettie Fletcher 1859-1948 m. William Y. Cain.


5. Mary Ann Fletcher, born 1821 MS. married James Ware SR. 6. Susan Fletcher 1822-1866 m. James Ware Jr. ------------------------------------------------------------------------ Do you know of any correction that need to be made? Several Fletchers researchers were contacted seeking their opinions. The Fletchers were added only because of the Goff family link and other family connections.
---

To Go Back To Home Page


---
Please sign my guest book!