---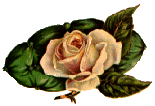 Dickens Ancestors
Of England
---
This is a direct lineage of the Dickens brothers who were in Halifax Co. NC., and of the Arkansas Dickens family. The May and Dickens families have intermarried back into the 1500's.

First Generation:
John Dickens of Hazelwood, Derbyshire, England
Born 1530 and died 1601
He married Hannah May.

Second Generation:
William Dickens of Hazelwood, England
Born 1553 and died 1635 England
He married Ann Barker.

Third Generation:
William Dickens of Staffordshire, England
Born 1585 and died 1650 England.
He married Mary Brooke

Fourth Generation:
William Dickens of London, England
Born 1610 and died 1700 England
He married Mary Gee

William and Mary had at least eight chidren, only know two of them are known.

Fifth Generation:
1. John Dickens
2. William Dickens

1. John born 1650 and died 1725 England
Married Ann Barthololmew, several children, one known

William Dickens of Sussex, England
Born 1689 and died 1765
Married Temperance Bennett, This William is the father of the two brothers, Joseph and William who was in North Carolina.
2. William Dickens of Hazelwood
born 1655 and died 1730
Married Temperance Chisolm, four children, only William Known.

William Dickens of London born 1716 and died 1785. He married first Elizabeth Palmer and second Elizabeth Ball.

This is the line of Charles Dickens of England, English Author, born 1812 and died 1870. He married Catherine Hogarth 1815-1879

The rest of the line you can see on individuals pages

---

To Go Back To Home Page


---