---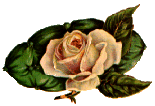 Stafford Davis
Son Of Arthur Davis
---
Stafford Davis born 1790 in Darlington, SC., and died November 1886 in Coffee Co. GA. He was the son of Arthur Davis and Mary Vick of Anson Co. NC. and GA.


Arthur Davis was the son of Christopher Davis born about 1710/1720 Virginia and died 1786 in Anson Co. NC. His wife was Mary born 1733. Was Christopher's wife a Henderson or a White.?


Stafford married 10 October, 1814 in Montgomery Co. GA. to PenelopeLott. Daughter of Mark Lott and wife Delilah Jones. Penelope was born 1800 in Springfield, Effingham Co. GA.


Stafford and Penelope had fifteen known children. Penelope "Penny" married at the age of fourteen (14) and her first child at fifteen and her last child was born when she was forty six (46 ) years old. Stafford and Penelope lived in Montgomery Co. GA. until about 1824 when they moved to Coffee Co. Their first five children were born in Montgomery Co. They were in Coffee Co. in 1825, then moved back to Montgomery Co. then about 1835 they moved to Ware Co. where the younger children were born.


Their children were:


1. Daniel Davis born 27 September, 1817 in Montgomery Co. GA. He married at least two times. (1) Elizabeth ? (2) Sarah Ryals.


2. Sarah Davis born 9 October, 1817 Montgomery Co. married Jackson Ward. This may be the Jackson Ward who was in Jackson Co. MS.


3. Jane Davis born 22 April, 1819 Montgomery Co. married William Bagley.


4. Joel Davis born 15 February, 1821 Montgomery Co. married Roxanne Kirkland.


5. Delilah Davis born 1 April, 1823 Montgomery Co. married Hardy Hall.


6. Martha Davis born 8 July, 1825 Coffee Co. GA. and died 20 July, 1884 in Coffee Co. She married Hymrick Meeks.


7. Mary Davis born 7 May, 1827 Montgomery Co. and married Travis Thigpen.


8. Stafford Davis Jr. born 10 May, 1827 Montgomery Co. He died 18 November, 1902 in Saililla in Coffee Co. He married in 1849 in Ware Co. GA. to Eliza Adeline Murryl and (2) to Adelina ?.


9. Elizabeth Davis born 27 May, 1831 Montgomery Co. married Perry Nettles.


10. Mark Davis born 7 April, 1833 Montgomery Co. married Penelope Fender.


11. Simon Davis born 15 May, 1835 Ware Co. GA.


12. Pinnish Davis born 22 December, 1838 Ware Co. GA. married Thadeus Douglas.


13. Thomas Davis born about 1840 in Ware Co. He died 27 March, 1920. He married 5 July, 1867 to Mary E. Neel.


14. Arthur Davis born 7 December, 1843 Ware Co. GA. Rhoda Davis, born 15 March, 1846 in Ware Co. Ga. She married W.B. Teston.
This is the family that is being searched now. Can you help?

To Go Back To Home Page

---