---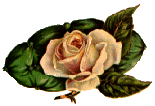 Wm James Simon Cunningham
Son Of Francis
William James Simon Cunningham was born 5 January, 1820 Jackson County, Mississippi. He died 27 October, 1894 Jackson County.

He married Mary Rose Coleman born 1833 and died 1881. Mary Rose is the daughter of Nicholas Coleman and wife Mary Rose ElY Coleman.

William and Mary Rose had twelve known children.

1. Augusta Cunningham born 1848 Jackson Co. died 1921 MS. She married Wilburn Goff, 1850 Jackson Co. and died 1914, son of James Goff and Lydia Gray Goff. A descendant of Thomas Goff, Rev. Soldier of Duplin Co. NC.

2. Marcelete Cunningham, born 1849 Jackson Co. married John B. Williams, descendant of Elizabeth Cumbest Graham.

3. Dallas Cunningham born 1852 Jackson Co. died 1930. He married Rose Goff, daughter of James and Lydia Gray Goff.

4. Annie Cunningham born 1853 MS. m. William Frank Goff, son of James and Lydia Gray Goff.

5. Albert Brown Cunningham born 1857 MS. died 1930 MS., married Catherine Elizabet Roberts, 1862-1941 MS.
6. Margaret Cunningham born 1859 married Henry Roberts.
7. Hannah Cunningham 1861-1925 MS. married John Hugh Goff, 1855-1944 son of James and Lydia Gray Goff.

8. Reginlad Lee Cunningham born 1866 MS. Never married.
9. Abner C. Cunningham 1869-1953 m. Cora Davis 1877-1957.
10. Deveaux Cunningham 1870-1936 MS. married Viola Goff.
11. Cecilia Cunningham married Willis Roberts.
12. Laura Ann Cunningham married Lee Carter of Hurley, MS.

---

To Go Back To Home Page


---
Please sign my guest book!