---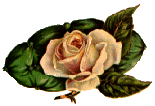 Francis Cunningham Jr
Son of Francis Sr
---
Francis Cunningham, Jr. born 18 April, 1818 and the second son born to Francis Sr. and wife Catherine Cumbest Cunningham. He died 1894 in Jackson Co. MS.

Francis was administrator of the estate of Francis Sr. The records states that Francis Sr. died on the property located on the Pascagoula River, but does not give a date. John Cunningham the oldest son purchased the land 640 acres, the house dwelling and out buildings for $430.00 and had twelve months to pay. The date was 1852.
Francis Jr. married Mobile, AL. in 1840 to Martha Davis, daughter of Samuel and Susannah Goff Davis.

Francis and his family are listed in the 1850 Census of Jackson Co. MS. in household # 142. Also listed in his household was his youngest sister Rose, who was 17 years of age

Children of Francis and Martha are:

1. Mary J. Cunningham born 1841; married Wm Fincher
2. Emily C. Cunningham born 1843
3. Simon C. Cunningham born 1844 married Martha Tally
4. Laura Cunningham born 1846 married Alf Cain
5. Elizabeth Cunningham born 1848 married William Welch
6. Cynthia Cunningham born 1850 married Oscar Cassibry
7. Sabra Cunningham born 1852
8. Hattie Cunningham born 1856 married Dan Read
9. Price Cunningham married Anna Carter
10 Olive Cunningham married Jesse Barnes
11 Susan Cunningham married George Salley
12 Julia Cunningham married Tom Banks

---
Samuel Cunningham
Son of Francis Sr
Samuel Cunningham born 26 March, 1826 Jackson Co. He married Rachel (unknown)

Children of Samuel and Rachel Cunningham are:

1. William Cunningham born 1862
2. Samuel Cunningham born 1866
3. Ida J Cunningham born 1868
4. Mary A Cunningham born 1871
5. Olive Cunningham born 1874
6. Luella Cunningham born 1878

---
John Cunningham
Son of Francis Sr
John Cunningham was born 1 January, 1815 Jackson Co. MS., and died 1905. He is buried in Escatawpa, MS. He married twice Effie Thomson and Martha Lyons

Children of John Cunningham

1. Francis Cunningham born 1842
2. Andrew Cunningham born 1844
3. Alabama Virginia Cunningham born 1852 married Delmas Cronier
4. Harriett Cunningham born 1856
5. Jacob J. Cunningham born 15 October, 1860; died 23 May, 1932
6. Alonzo Cunningham born 6 June, 1864; died 28 May, 1932
7. Lonozo Cunningham born 1870

---


mallen96@flash.net

To Go Back To Home Page


---