---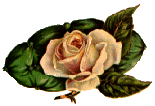 Nicholas Coleman
Jackson co. MS.
Charles Nicholas COLEMAN, born 7 July, 1807. His place of birth or death date is not known. It is believed he died in the Civil War.
He married Mary Rose Ely, 22 February, 1813 MS. Territory. She died 7 March, 1894 Jackson Co. MS. Daughter of Antoine Ely and wife Sarah Cumbest ELY. Mary Rose married (2) William Nelson.

Children of Nicholas and Mary Rose Coleman are:

1. Nicholas Benjamin Coleman, born 1831; died 1915. He married Texarkana Monteith, born 1849 and died 1935

2. Mary Rose Coleman, born 1833 and 1881; she married William James Simon Cunningham, born 1820 Jackson Co. MS

Charley Coleman
son of Nicholas Coleman
Charley Coleman, born 1834 and 1916 in Wade,MS. He married Catherine Elizabeth Gray, who was born in 1841 in Jackson Co. She was the daughter of Burness Gray.

Children of Charley Coleman and Elizabeth Gray are:

1. Sidney Davis Coleman, born 1862 and died 1933 Jackson Co. MS. He married Catherine Kennedy, born 1867 and died 1933 Jackson Co.

2. Wiley Coleman, born 1867 and 1940 Jackson Co. married Edna A. Vaughan, born 1874 and died 1937 Jackson Co.

3. Travis Coleman, born 1875; died 1933. He married Camelia Virginia Cronier, MS.

4. Florence Coleman, born 1877 Jackson Co. died 1967. She married Samuel W. Jones, born 1866 Wade, MS. and died 1948 Jackson Co.

5. Sennie Lavenia Coleman, born 19 May, 1879 in Wade, MS. and died 28 November, 1952 MS. She married James Murdock Kennedy, born 1872 and died 1928 MS.

6. Madison Burt Coleman, born 1881; and died 1965

---
3. Alfred Lewis Coleman, born 1836; died 1872 MS. He married Elizabeth "Betsy" Morgan, born 1843; died 1865.


Children of Lewis Coleman are:

Nicholas B. Coleman, 1866-1872 MS.
Willie Coleman, 1868-1885 MS.
Emma F. Coleman, 1871 MS., married Brent Baria, 1868-1927 MS.
Annie Virginia Coleman, 1872-1958 MS. Never married
Lewis Napolean Coleman, 1874-1900 MS. Never Married
Lula Coleman, 1876-1925 MS., married Sam Haas
Charles E. Coleman, 1879-1940; married Lillie Taylor, 1890-1966
Allen E. Coleman, 1881-1948 MS. never married
Lee Coleman, 1884-1948 MS. Never married
Oliver Coleman, 1886

5. John Coleman, born 1839 married Mary Morgan, sister to Betsy.

---
This part is under construction!!!


William Nelson, second husband of Mary Rose Ely Coleman.
William Lawson Nelson, 1843-1921 MS.
+ Catherine Roberts, 1853-1903 MS.
Gustuvus Adolph Nelson 1841
+ Mary Louise Denmark
Margarite J. Nelson, 1846
Josephine Eveline Nelson, 1850-1925 MS.
+ Johnny D. Baria, 1847-1918.
Edward G. Nelson, 1852, MS.
Emanuel Hurdist Nelson, 1855 MS.
+ Casender Burleson.

---

To Go Back To Home Page