---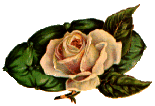 Asa Benjamin Carter
Asa Benjamin who is his father? It appears that William Carter Sr. may be the father of Asa..

Asa was born 26 August, 1819 in Perry Co. MS., and died Christmas Even 1900 in Covington Co. MS. He married Lucy West Nix who was born 3 June, 1818 in South Carolina and died 2 December, 1906 in Jones Co.

Lucy was a sister to Emeline who married Greenberry Carter. She is the daugter of Thomas L. Nix of Abbeville, SC. According to the book by Larry E. Pursley, 7500 Marriages from Ninety-Six & Abbeville District, 1774-1890, Asa and Lucy Nix were married before 1846.

From Abbeville probate Court Record it states that Asa and Lucy's eldest child was born in 1845. Lucy had claim to her father's estate in Abbeville. With all this information, then why was Asa in SC in 1844-45 when he was born in Perry Co. Greenberry went to the reading of his wife, Emeline Nix Mother, Dearest Nix will in SC.

Asa and Lucy are buried in Bethel Baptist Church cemetery in Covington County. Most of his family are buried in the Church Cemetery.

Asa was a land owner in Perry Co. and sold land in 1836 to William Carter Jr. before he departed for Marion Co. MS. Asa moved to Jones Co. then to Covington Co. where he is buried.

Asa and Lucy had a large family of children.

1. John W. Carter born 10 January, 1845, died 7 April, 1906 Jones Co. MS.
2. Mary E. Carter born 1846 married William Newton Morgan
3. Rebecca Carter born 1847, may have married a GREEN.
4. Martha J. Carter born 14 June, 1851 Perry Co. died 27 June, 1905. married Francis Marion Morgan.
5. Lenora Dicey Carter born February, 1853 married James Arthur Lott
6. Thomas Carter born 1854, died 1926 married (1) Samatha Jane Windham (2) Mary E. Crosby
7. William Matthew "Bud" Carter born 1858, died 1924 Jones Co. married Mary Jane Guy
8. Asa Carter Jr. born 1860, died 1937 married Mary C. Sanford
9. Susan E. "Susie" Carter born 1862, died 1943. She married Jefferson Davis Hinton.
10. Margaret Carter born 1865 died 1908. Married Willis L. Windham
11. Lucy Carter born 25 October, 1864 married George Washington Sanford
12. Reuben Warren Carter born 1870 died 1895; was killed in an accident when hit in the head with an ax. He married Amanda King and had two children.

---
John Wesley Carter>
Son of Asa B. and Lucy Nix Carter
John Wesley Carter, the first born of Asa and Lucy Carter was born 10 January, 1845 in Perry Co. MS. He died 7 April, 1906 in Jones Co. MS.


John married two times! The first wife was Amanda no maiden name known. She was born about 1840 and died before 1880. It appears there were at least two children born to John and Amanda.


John married second Nellie Eleanor McCardle. She was born 13 December, 1844 in MS., and died 25 July, 1937, daughter of James M. McCardle and wife Nancy Sumerall.
'

Prior to John's marriage he served with Co. H-A, 3 Battalion, MS Inf. State Troops. Asa, his father also served with the same company and they enlisted the same day, 6 August, 1862 in Perry Co. John was "Absent Without Leave" , 22 January, 1863, but was present for roll call in October he was present and was fined by Court martial, 3 months pay.


The children of John by his two wives were:


1. George W. Carter born 16 April, 1866 and died 9 February, 1959. He married Mary E. King


2. Mary L. Carter born 2 June, 1869 and died 13 September, 1923. She married G.R. Daughtery


3. John W. Carter Jr. born 7 June, 1871 and died 3 December, 1962, married Nellie Sumrall, Nora Welborn


4. Thomas Edward Carter, born 29 November, 1873; died 29 July, 1950, married Elimina Rogers.


5. James monroe Carter born 20 November, 1875; died 28 March, 1958 married, Lula Sanford, Eran Myrick.


6. Danil J. Carter, born 18 January, 1880; died 20 March, 1959; married Mae Rainey, Mary L. Sherman


William Matthew "Slim" Carter, born about 1882 married (1) Fannie Columbus, (2) Audrey Adkison

---

To Go Back To Home Page


---