---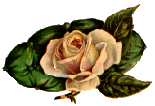 What Ever Page
---
Oshea Byrd born Sumter Co. South Carolina. He was the son of Sutton Byrd Oshea married Elizabeth Lee, daughter of Needham Lee of South Carolina. Oshea applied for a passport to travel through Creek Nations of Indians to Mississippi Territory 13 February, 1810. It was approved for himself, his wife, four children and four negroes.

He first settled in Wilkinson Co. and is shown listed on the Territorial Census of 1810. By 1825 he is listed in Copiah County on the tax rolls. Also, listed are two brothers, John and William Byrd and his nephew. Rev. John I Byrd.
He had four children born in South Carolina before he moved to MS., the 1816 Census of Franklin Co. shows he had four sons under 21 and three daughters under 21. A complete list is not known.

1. Needham Byrd born 1795 South Carolina
2. Mary Byrd married Sutton Byrd, son of Edward and Mary Byrd
3. George I. Byrd born 1814 Mississippi
4. Susan Byrd married John Ford.
Needham Byrd, born about 1795 South Carolina. He married Rebecca Magee, who died March 10, 1834.

The following is found in Deed Book C, page 265 Kingstree, South Carolina: Needham Byrd of Franklin Co. Mississippi, relinquished right to estate of Needham Lee, deceased for himself and for his father and mother. His was Elizabeth Lee was listed as Legatee in Needham Lee's will.

---

To Go Back To Home Page


---