---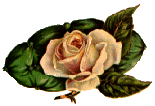 John Isaac Burleson
Son of Aaron and Mary Ann
---
John Isaac Burleson married Eliza Ann Goff. She was born 13 February, 1816 in Mississippi Territory, which later became Jackson Co. MS. She died 17 April, 1875 in the same County. Eliza Ann is the daughter of James Goff and wife Francis Davis Goff, and the grand daughter of William Goff, Revolutionary Soldier who married Sabra Mathis.


In the "Goff and Allied Families", it was in error that Eliza married Elias who was a brother to John. It was a simple error, but one to be corrected. Tracing the ancestors of Edna Burleson who was said to be the first wife of Andrew Vaughan, family members related that Elias married Eliza Jane. Doing additional research I have found the Vaughan records to be incorrect.


I have the death record of Edna Vaughan Coleman daughter of Andrew Vaughan, who died in 1937 and her mother is listed as MARY JANE BURLESON. Therefore, the first wife of Andrew Vaughan was Mary Jane Burleson and not Edna as stated. This helps put the pieces together better, and appears that Mary Jane might have been the daughter of Elias and Sarah Goff, who was born about 1847, and died about the time Edna was born, 1873. She had died before 1875, when Andrew married Mary Ann Goff.


John Isaac and Eliza Ann Goff had eight known children.


A. Sarah Jane Burleson, born 14 September, 1834 Jackson Co. MS., died 13 October, 1871
B. Mary Ann Burleson, born 11 Jan. 1836, died 10 March, 1902
C. Martha Frances Burleson, born 17 Dec. 1837, died 18 December, 1868.
D. John Burleson, born 16 Dec. 1840, died 10 October, 1888.
E. Elizabeth Burleson, born 15 April, 1842, died 8 August, 1891.
F. Ann K. Burleson, born 21 August, 1844, died 19 March, 1925.
G. James Aaron Burleson, born 19 Jan. 1846, died 11 August, 1931.
H. Charles Isaac Burleson, born 28 October, 1858, died 1939.

Elias Burleson
Son of Aaron and Mary Ann
Elisa Burleson, son of Aaron and Mary Ann Camp Burleson was born 1 November, 1813 in Georgia. He died in 1865 probably MS. He married Sarah Goff born 1818 Mississippi Territory and died 1874. Sarah was the daughter of Edmund Goff and Cassandra Carter as stated in Carter letters when Matthew gave account of the children born to Edmund and his sister Cassandra. Sarah also had a brother named Moses which accounts for the Moses Goff in question.

The children of Elias and Sarah Goff Burleson:

A. Susan Burleson, born 1841 MS. Nothing more known
B. Daniel Bolan Burleson, born 1843 Ms., died 1866 Jackson Co.
C. Edward H. Burleson, born 4 April, 1845 MS., died 2 March, 1920 in Louisiana.
D. Mary S. Burleson, born 1847 MS. Nothing more known.
E. Martha Burleson, born 1849 MS. Nothing more known.
F. Aaron Jefferson Burleson, born 1 March, 1850 MS., died 11 February, 1922. It appears he married twice. (1) in 1875 in LA., to Ester Ryan, and (2) to Etta Eastworth.
G. Javin Pierce Burleson, born 25 November, 1852 MS., died 17 February, 1934 in Forrest Co. MS. He m. Francis Delilah Gilley
H. Moses Bunyan Burleson, surely named for his Mother's brother, Moses Goff was born 28 November, 1853 MS., died 3 May, 1886 LA. He married Ann Elizabeth Garner.
I. Selima Burleson, born 15 October, 1854 MS., died 6 December, 1883 in Lake Charles. LA. She married James Ira Ryan
J. Cassandra Burleson, named for her grandmother Cassandra Carter Goff was born 1856 MS., married 12 July, 1876 Jackson Co. MS., to Emanuel H. Nelson. I can find no reference to this couple remaining in Jackson Co. No other information known.

If you can add anything to this family please email me.

---

To Go Back To Home Page


---