---
---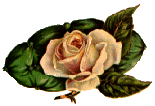 Lyman Bradford
Lyman Bradford was born about 1804 CT. He is listed on the 1850 Census in Jackson Co. MS. in household # 101.

He married Cynthia Davis daughter of Samuel and Sally Balshar Davis.

1850 Census list these children:

1. Sherwood Bradford born about 1839 MS.
2. Elizabeth Bradford born about 1840 MS
3. Martha Ann Bradford born about 1842 MS
4. Sarah Bradford born born 1850 MS.

---

To Go Back To Home Page


---