---
---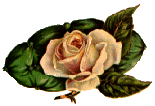 John Bond
Of North Carolina
---
Not a lot has been found on John Bond Sr. He was born about 1695 in Beaufort Co. North Carolina, and died in 1749. His wife's name is not known,

Children of John Bond, Sr. are:

1. Sarah Bond,
2. Anna Bond, born about 1716
3. Mary Bond,
4. William Bond, born about 1720; died 1757.
5. John Bond, Jr., born 1722
6. James Bond, born about 1724 and died 1768; married Sarah Pritchett.
7. Richard Bond, born about 1726
8. Robert Bond, born about 1728 died 1801 married Mary.

---
John Bond 11
Son of John Sr
John Bond, 11. born about 1722 in Beaufort County, NC., and died 1750 in Beaufort. He was the son of John Bond, Sr. He married Lydia Wallis before 1748, daughter of William and Mary Wallis.

Far as known, only one son has surfaced for John and Lydia. There were probably more, but I do not know their names if any.

John Bond the third, is the only known child born to the couple. He was known as Colonel John Bond 111 born about 1748 and died 1837 in MS. He was the son of John and grandson of John Sr. His wife was Eleanor Peyton whom he married before 1768

Cyril Cain states in Four Centuries on the Pascagoula that Nathaniel Bond a grand son of John Bond settled in the Western part of Jackson County, some twenty miles east of where the "Shrine" has been erected to his grandfather.

John Byrd was supposedly a Colonel in the Revolutionary War. I have not seen his Rev. war papers. John Bond was an early settler when the area was still a Territory.

Children of Col John Bond and wife Eleanor Peyton Bond are:

1. John Bond, born 1770 Beaufort Co NC. died 1862 Stone Co. MS.

2. William Bond, Sr. born 1772, Beaufort Co. NC. and died 1862 in Harrison Co. MS.

3. Gideon Bond, born 1774 NC.; died Pike County MS..

4. Henry Bond, born 4 November, 1775, SC.; died 4 February, 1856, Pike Co. MS.

5. James Bond, born about 1785, SC. and died 1850 in Kilmichael MS. He married Sarah (maiden name unknown)

6. Gracey Bond, born 1788 SC., and died 1845 in Hinds Co. MS. She married (1) Jonathan Kent and (2) Walter Jacob, son of Benjamin Jacob.

7. Frances Bond, born 1790 SC.; and died 1845 in Rapides Parish, LA. She married 20 February, 1810 Jones Co., GA. to James Batson.

8. Robert Bond, born 12 February, 1792, Orangeburg, SC., and died 4 December, 1849, Biloxi MS. He married Judith Thompson in 1813 Marion Co. MS.

9. Hannah Bond, nothing known
10 Louisa Bond, nothing known
11 Lawrence Bond, nothing known
12 Thomas Bond, nothing known

---
John Bond
Son of Col John and Eleanor Bond
John Bond born 1770 Beaufort Co. NC., and died 1862 in Stone Co. MS. He married three times. He first married Adelphia Batson, (2) Elizabeth Wayles and (3) Sarah Ann Terrell.

John first married 19 August, 1793 in Burke Co. GA., to Adelphia Batson Daughter of Thomas Batson. She was born 31 August, 1772 New Hanover Co. NC., and died 1820 in child birth in Covington Co. MS.

After the death of Adelphia John married his Brother in-law Widow, Elizabeth Wayles Batson, widow of Thomas Batson, Jr. John and Elizabeth had one son. It was posted earlier that the child was a daughter, this was listed incorrect, the name being Carol/Carroll

Elizabeth was born 1774 and died 1834 in Perry Co., MS. She is buried in the Old Bond Graveyard, near Wiggins, MS.

Since Adelphia died in childbirth, Elizabeth was the only mother the four older children of John knew.

After the death of Elizabeth, John married for the third time to Sarah Ann Terrell. He married a much younger lady and by her he had three sons. John was in his 70's when these sons were born.

Children of John and Adelphia Bond are:

1. Elisha Bond, born 1796, Jones Co GA; died 1865.

2. Delphia Bond, born 8 February, 1808, Jones Co., GA.; died 8 January, 1881. Married James Batson, son of Thomas
in Jones Co., GA., and died January 08, 1881.

3. Russell Bond, born 2 February, 1815, Pike Co. MS.; died 4 May, 1895 Wiggins, MS. He married Lydia Nelson.

4. Samantha Bond, born 1820 Covington Co. MS. died 1860.

Child of John and Elizabeth Bond is:

Caroll Bond, born 1824, Covington Co. MS.; died 1892. He married Julia Ann Terrell, daughter of Josiah. Carrol is buried in Mt. Pleasant Cemetery near Leesville, LA.

John and Sarah Bond had three sons:

1. Andrew Jackson "Jack" Bond, born 26 May, 1841; died February 04, 1904.
2. Josephus (Ceaphus) Bond, born 1842; died about 1906.
3, Lafayette Bond, born 1843; died 1874.

---
Elisha Bond
Son of John Bond
Elisha Bond was born 1796 in Jones Co. GA., and died 1865. He married twice! First to Zilpha Wiggins and had three daughters and second to Nancy P. Batson.

Daughters of Elisha and Zilpha are:

Mary Bond
Minerva Bond
Sarah Bond

Elisha married second the 1st of January, 1819 in Pike Co. MS. to Nancy Philadelphia Batson, daughter of Thomas Batson.

Children of Elisha and Nancy children are:

John Bond, born 2 December, 1819 married (1) Caroline Lott and (2) Martha Penelope Whittington (3) Elizabeth Jane O'Neal

Thomas Bond, born January 18, 1822 and died 22 June, 1886. He married Mary Taylor, daughter of Myles Taylor and Elizabeth King. Mary was born 1820.

Claiborne Bond, born 1824 and died 1893. He married Melissa O'Neal.

Nathaniel (Buck) Bond, born 1832 MS.

Nellie Bond, born 1834, married Absolum Lewis Hatten.

James Bond, born 1829 MS, and died 1896. He married Ann Elizabeth Dickey.

Marian Bond, born 1 June, 1837 and died 25 September, 1926. Married Maria Crawford.

Decalb Bond, born 24 December, 1839 and died 13 September, 1892. Married Zilpha Jane Hickman.

---
Nathaniel Bond
Son of Elisha Bond
Nathaniel Bond was born 1832 MS., and died 21 August, 1898. He married Nancy O'Neal.

Children of Nathaniel and Nancy Bond are:

Sidney Sanders Bond, 1856-1918. Married Annie Wilson
Mary Jane Bond, born 25 March, 1858 and died 20 September, 1922. She married George Hess Bilbo.
Josephine Bond, born 1860 MS., married John Maples
Effie Bond born 1862 married Andrew Murphy.
Elizabeth Bond, born 1864
Nellie Bond, born 1867 MS., married Malcolm Jerome Roberts

---
William Bond
Son of Col. John Bond
---
William Bond, Sr. son of John Bond was 1772 in Beaufort Co. NC., and died about 1862 in Harrison County MS.. He married (1) Zilpha Wiggins, and (2) Georgia Minerva Batson in Montgomery Co. GA., 8th May, 1802.


Children of William Bond and Georgia Batson are:


1. Davis Bond
2. John Bond, born 1829.
3. Brantly Bond, born about 1803
4. Bargel L. Bond, born 3 May, 1806 Jones Co. GA., and died 1883, Harrison Co. MS.
5. Barney Bond, born 1808, GA., died September 1859, Harrison Co MS. 6. Elizabeth Bond, born 21 March, 1810 and died 1 April, 1866. She married John Dale.
7. Minerva Bond, born 1819 and died 1891.
8. JANE Bond

---
Henry Bond
Son of John and Eleanor Bond
---
Henry Bond, was born 4 November, 1775 Beaufort Co. NC., and died 4 February, 1856 in Pike Co. MS. He married (1) Elizabeth Muse, daughter of Daniel and Rebecca Yarbrough Muse. Elizabeth was born 10 March, 1797 Fairfield District, South Carolina. She died 19 October, 1815 in Pike Co. MS.


Seven children born to Henry and Elizabeth


1. Seabon Bond born 10 December, 1797 GA., died 1817 MS.
2. Rebecca Bond born 25 October, 1799 GA., married Lewis Ballard
3. Preston Bond born 8 January, 1802 GA., married Lydia Muse
4. Lydia Bond born 23 July, 1804 GA. married Willis Mullins
5. Elizabeth Bond born 4 April, 1807 GA. married jesse Barron
6. Thomas Muse Bond born 12 March, 1810 GA. married Rebecca Felder
7. Henry Bond born 12 September, 1812 Pike Co. MS. married Samatha Dickerson


Henry married (2) Mary Thompson after 1815. Mary was born 18 May, 1778 and died 15 May, 1843. No known children born to Henry and Mary

---

To Go Back To Home Page

---