---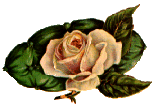 William Ball
Born in England
---
This William Ball "was" believed to be the progenitor for most of the Ball's who came to South Mississippi. He may still be the progenitor but at this time proof can not be established.


He was born in Middlesex, England no birth year. William and his second son William both died in 1729. He may be a son of George Ball as he named his first son, George.


He married Margaret Sampson, daughter of Lewis Sampson. The name of Sampson descends for many generations in their descendants.


There are some genealogist that has tagged the father of the children listed below as Elias Ball and wife Elizabeth Harleston. I truly believe this is incorrect. I find no descendants named Elias for one thing and families did name their children for each other. It is more logical that the Mother of the children is Margaret Sampson and being the reason for the name of Sampson to be used many times in the descendants. Can someone shed proof on this family?


It appears the children's names are correct with the exception of a daughter Elizabeth


1. George Ball born about 1700
2. William Ball 1702-1729
3. Sampson Ball 1704-1753
4. Bartholomew Ball 1706 married Elizabeth Nelson
5. Samuel Ball 1708-1775
6. Elizabeth Ball born 1710 married John Ashby


The William listed above as # 2 died before 21 March, 1729 in St. Johns's Parish SC. His estate was appraised after his death. He died intestate.

---
Bartholomew Ball
Son of William Ball
Bartholomew Ball was born 1706 believed South Carolina. He was the son of William Ball and Margaret Sampson.


Bartholomew married 4 April, 1733 in SC., to Elizabeth Henlen (Henley?). The marriage bond of 2000 pounds was signed by the groom, Bartholomew Ball of St. John's Parish, planter, and Daniel Bourgett of Charles Town.


Nothing more is known about Bartholomew except the names of his children.
1. Ann Ball born 1731 SC married John Mikell
2. Elizabeth Ball born 1734 SC. Married James Thomason
3. Bartholomew Ball born 1736 South Carolina
4. Sarah Ball born 1738 SC. Married Hugh Giles
5. William Ball born 1740 South Carolina
6. Edward Ball born 1743 South Carolina
7. Sampson Ball born 1745 Berkley Co. SC. Married Sarah Elizabeth Baker
8. Mary Ball born 1746 Berkley Co. SC. Married Jarred Nelson and William Harrison.

---
Edward Ball
Son of Bartholomew Ball
Edward Ball was a Revolutionary Soldier and died in the war in 1779. He was born February 1743.


Edward Ball's first concern was for his family! I don't have a date as to when he entered the Revolutionary War, but he made his "Will" dated 13 March, 1777 in the Parish of St John in the Providence of Georgia. If he did not return from the war he had left his family with legal documents to be executed for his family. His wife, Rebecca was one of six named as executors of his estate.


Edward married Rebecca Baker Jones, widow of Samuel Jones who died 5 February, 1771. Rebecca and Samuel had four children. Rebecca was expecting the fourth "BALL" child when Edward died. They were married in Liberty Co. GA. 21 January, 1773


Rebecca fled to Craven Co. South Carolina during the Revolution with her children. She married the Rev. Thomas Quarterman while in SC., and they returned to her home in Midway, GA. Rebecca's will is dated 2 December, 1793 and is recorded in Liberty Co. GA. in 1794.


She mentions her children; Rebecca Iverson, Samuel Jones, Sarah Cassells, William Ball, Sampson Edward Ball, Susannah Quarterman, and Robert Quarterman.


She appointed her brother, William Baker, son-in-law, Joseph Quarterman, sons William Ball and Samuel Jones as executors of her will.


1. Elizabeth Ball born 1773-1774 Liberty Co. GA
2. Edward Ball born 29 August, 1775 died November 1775, Liberty Co. GA
3. William Ball born 1777 Liberty Co. GA.
4. John Osgood Ball born 1779 Cravens Co. SC

---
Sampson Edward Ball
Son of Edward and Rebecca Baker Ball
Sampson Edward Ball! Sampson was born 29 September, 1775 in South Carolina. He died 1 September, 1829 in St. Francisville Parish, LA.

Sampson was in the war of 1812 and is listed on the roll of Nixon's 13th Regiment of MS. Militia.

He married Elizabeth Warren 16 November, 1800 in Liberty Co. GA.

The Governor of Georgia signed a passport for Sampson Edward Ball of Liberty Co. GA., to pass through the Creek Nations of Indians February, 1810. On this journey westward he had his wife Elizabeth, five children and thirteen negroes.

Elizabeth lived only six years after she arrived in the Mississippi Territory. Sampson and Elizabeth had at least six children, five proven born in GA. and only Daniel known to be born in MS.

After the death of Elizabeth in 1816, Sampson remarried four months later to Mary Amanda Tynes. They were married 30 April, 1817 in Marion Co. MS. Mary was born 27 February, 1796 and died 1842 in Baton Rouge, LA. After the death of Sampson she married John McKnight.

Eight known children of Sampson Edward Ball by his two wives, some birth years may vary as I have seen different dates on the children. If you have an exact date will you let me know?

1. Rebecca Baker Ball born 1801 GA. married James A. Jordan
2. John Warren Ball born 1803 GA. married Mary Rester, daughter of GideonRester
3. Elizabeth Jane Ball born 1805 GA. married Hugh Lewis

4. Liberty Ball born 1805 GA. married 16 October, 1832 to Elizabeth Thigpen, daughter of John and Sarah Cobb Thigpen. Liberty has been tagged for the second marriage, but he had to be from the first marriage too be old enough to marry in 1832.

5. Jesse Warren Ball born 15 November, 1808 GA., married 12 October, 1830 Marion Co. to Eliza Conerly. His other two wives were; Mary Newman and Cynthia Alford. Jesse W. died 4 January, 1880.

Daniel W. Ball born 22 August, 1815 Marion Co. MS. and died 14 May, 1884 in Marion Co. Daniel married Emily Conerly. He was only one year old when his Mother died and fourteen years when his father died.

---
This has been a complicated family to construct, if you a descendant can help, share your knowledge with your relatives.

---
---

To Go Back To Home Page


---