---
---
John R. Allen
Indian Trader
John R Allen was the father of Levica, Willy, and Mary (Polly) Allen with possible other children as yet not found.

John R Allen was a trader of the Creek/Choctaw of mixed Cherokee origin.(per Dawes Comm testimony) His wife was Katherine possibly Love at any rate she was Chickasaw. John R. died in 1833 and his estate was probated by his son-in-law Harvey Bacon (Molly Allen) Several folks of mixed Chickasaw blood and connections are named in these documents.

John's daughter Levica Allen married Robert P Bayley (Bailey) who was an assistant Chickasaw Agent from Surrey Co. VA.; who came to the Territory with the Chickasaw Agent who was replacing the current agent who had recently died. The Agent with Robert died shortly after taking the post at which time Robert became agent. He married Levica Allen in Arkansas Co. Arkansas in 1812 They had one child Frances Catherine b 1814 before Robert too died. Levica (Vicey,Anice,etc) Colbert Moore in 1815 by whom she had 2 children . She died around 1820. When she married Colbert Moore there was a statement attached to the marriage record which referred to Levica Bailey of Chickasaw Bluffs which reserved the rights of Frances Catherine Bailey only Child of Robert P Baily as held in his will. (have not located this will, would love to find it!)).

Willy Allen married Katherine Grace in 1928 in Shelby Co Tn., (Memphis,) and his will was dated and signed January 1831 was witnessed by Harvey Bacon and Wyatt Christian (Also a transplanted Virginian with strong Chickasaw ties).

Willy and Katherine had one child Benjamin Franklin Allen. During the removal to Indian Territory. Sloan and Henry Love represented B J Allen as a 'Chickasaw orphan who was entitled to funds.

My Polly married Harvey Bacon a white man who was born in Ohio in 1800 (son of Joel Bacon and Polly (Pricilla Wheaton) in Ohio . He was a coroner in Crittenden Co (Hopefield) AR in the late 1820's He moved with Molly to Pigeon Roost Mississippi at the Martyn Mission ran by Thomas Stewart. This compound was mainly comprised for the Henry Love family. Mary Allen appears in Father Stewart's journal although she was Id' mistakenly as a white girl. Others who were in this place was the Moore's "Christopher, Colbert` Sarah Ann (wife of Henry Love) small children of Levica Allen and Colbert Moore. Have you found anything in your research that may connect with this family? I too have seen the reference to William Allen the old trader and wondered if he was my John R Allen's father., John's only known son was named William which was repeated in Mary Allen Bacon's family third son and my ggreatfather William Henderson Bacon b 1845. Thanks for reading this long and confusing letter. Looking forward to exchanging information. Warm regards Linda Davis 9198 Indian Knoll Tr Ft WORTH, TX 76180 817-485-7179
To Go Back To Home Page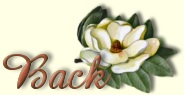 ---