---
---
Francis Allen
Of Alabama and Mississippi
Researcher for this family is Larry Allen. If you have information on this family, please share.

Francis Asbury Allen, migrated from Marion County, AL., to what was then Choctaw (part of which became Montgomery) County, MS., around 1835-1836.

The following is from a book entitled History of Montgomery County, Mississippi, 1993 under "Francis Asbury Allen"

Francis Asbury Allen was born 4 October, 1804 and died 3 May 3, 1888. His mother was a Lane.

He married Ruth Adair who was born July 31, 1812 and died 22 January, 1888. Both are buried in the Salem Methodist Church Cemetery, Montgomery County, Mississippi.

Francis was also known as Frank or F. A. Allen. F. A. (Francis) was living in Choctaw County, Mississippi in 1860 with his wife Ruth Adair Allen, when the 1860 Census was taken. Ruth is listed as being born in Alabama.

Children of Francis and Ruth Adair Allen are:

1. Albert Thales Allen, born 30 August, 1832
2. Marcellus Hudson "Art" Allen was born 9 May, 1834 in Marion County, AL., and died 20 December, 1910. He married Mary "Mollie" Evans who was born 13 April, 1845, and died 23 June, 1916. Both are buried in Salem Cemetery. Mollie Evans' family was from Williamson County, TN. and verified through a relative in Williamson County

3. Augustus Pinkney Allen, was born 19 March, 1836 AL

4. John Russell Allen, born 9 March, 1838, and died in 1923. John served throughout the Civil Was as a captain, moved to Arkansas directly after the war and became sheriff for several years of Little River County and was in good circumstances when he died. He is buried in Arkansas near Foreman, Little River County, in the Dollarhide Cemetery

5. Mary Walter Allen was born 1 May, 1840, and died 13 February, 1878. She married Richard Walpole, a writer of some distinction and an editor. Children (names not known) resided in Florida

6. Sarah Caroline "Sallie" Allen was born 16 January, 1842; and died 24 May, 1867, Sallie is buried in Salem Cemetery. She married Wash Irvin who may be Andrew W. Irvin, also buried in Salem Cemetery.

7. William Hines "Bill" Allen was born 5 January, 1844. He married Lollie Flowers

8. James K. Polk "Jim Polk" Allen, born 1846 and died 20 July, 1867

9. Susan Virginia Allen, born 1848; died in 1933. She married Richard Rhodes Townsend, born 184, and died November 4, 1903

10 Isaac (Ike) Allen was born 20 April, 1850, and died August 31, 1874

11 Thomas N. Allen, born April, 1852; died 26 March, 1868

---
Marcellus Hudson Allen
Son of Francis Allen
One known son was Marcellus Hudson "Art" Allen. He is a proven son from a biographical sketch which appeared in the Official and Statistical Register of Mississippi in 1908, when he was serving his second term in the Mississippi House of Representatives.


It states that Art's great-grandfather was named Charles Allen, who was a Revolutionary War soldier; was wounded at the Battle of Charleston, SC; and lived to be 107 years old.


Art Allen was not listed with the family in the 1860 Choctaw County, MS., Census as he was around 26 or 27 years old at the time and was probably still in California where he had gone to prospect for gold in 1852-1853.


Marcellus Hudson "Art" Allen, went to California to prospect for gold around 1852 and stayed there until almost the beginning of the Civil War, when he returned home. For a time he attended the institution at College Grove, Williamson County, Tennessee. He served throughout the war with Company B of the 15th Mississippi Infantry, was a lieutenant, was breveted a captain, was wounded at the battle of Franklin, Tennessee, and served two terms in the Mississippi House of Representatives in 1878 and 1908.


Marcellus Allen Sr., married Mary Malvina "Mollie" Evans, daughter of Duncan Evans and Marilda Adline Evans, on June 24, 1869.


They had five children:


1. Francis Albert "Frank" Allen, born 29 November, 1872; died 13 January, 1931. Never married.


2. Anna Lou Allen, born 26 November, 1874; died 25 November, 1926. She married Ransome Hamer. They had two daughters, Artie and Dollie.


3. Marcellus Hudson "Cell" Allen, Jr., born 2 January, 1880; died 13 December, 1940. He married Sallie Belle Mansker. They had five children; Clyde, Elbert, Eugene, Sallie and Christine. Cell also had two children, Hudson and Irene by his first wife, Maude Mansker.


4. John Russell Allen, born 26 March, 1882; died 1 April, 1966. He married Alice Hamer. No children.


5. William Duncan Allen, born 23 September, 1877; died 20 September, 1909. William married Willie Dorris. They had three children; Sam, Hattie and Ruth.

---
To Go Back To Home Page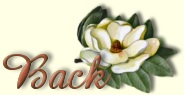 ---