---
---
Daniel Allen
Bible Record

The following is a copy taken from the Family Bible of Daniel Allen, and is called the Daniel Allen Bible. The owner was listed as a George Smith

Daniel Allen, son of James was born 12 September, 1728 Hanover Co. Virginia, and died 1807 in Cumberland Co.

Daniel married (1) ---- Harrison, and (2) the widow of Joseph Hill, Johanna Read, daughter of William Read of Bedford Co. Virginia.

Births of Children:

1. Moses Allen, died aboard prison ship in Charleston, Prisoner during the Revolutionary War.
2. Frances Allen, died age 18 years
3. Priscilla Allen, married Mr. Wilson
4. Benjamin Allen, married Miss Hill
5. Elizabeth Allen, married Mr. Smith
6. Ann Allen, married Mr. Anderson
7. Anne Allen married Mr. Mr. Watson (2) Mr. Claybrook
8. Cary Allen married Miss Fleming
9. Sarah Allen married Mr. Snoddy
10. Patsey Allen married Mr. Mr. Smith

Children of Daniel and Johanna

Zella Allen married a Mr. Penick
Polly Allen married, a Mr. Smith
Daniel A. Allen married Lucy Watts

Birth of Children of Anthony Garnett Smith, son of Polly Allen Smith

Charles A. Smith, born 26 February, 1849; died 1865
Cary A. Smith, born 1850 died age 2
Mary E. Smith, born 1851 died 1 year
Wesley A. Smith, born 26 March, 1853
S. Hull Smith, born 25 November, 1854
Martha J. Smith, born 23 October, 1856
Garnett D. Smith, born 8 May, 1858
Emma C. Smith, born 22 October, 1859
Robert L. Smith, born 20 June, 1861
Ida V. Smith, born 7 November, 1863
Addie Smith, born 20 July, 1865
Eleanor Smith, born 20 December, 1867
S. Smith, born 17 December, 1869

Also listed are children of Joseph Hill and Johanna Read

No dates, names only. Thomas, William, Elizabeth, Joice and Joseph Hill.

---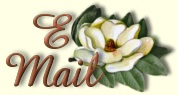 mallen96@flash.net"
To Go Back To Home Page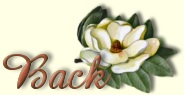 ---