---
---
Allen's Records
Beaufort Co. North Carolina
All information was compiled by Pamteco Tracings published by Beaufort County North Carolina Genealogical Society with their permission to copy, and donated by Ann Linker

Beaufort County, North Carolina Wills Abstracts 1720-1868
Allen, Timothy Pages 79-81. Original. Date; 28 March 1759. No probate. Beloved Wife, Rebecah Allen, use of items below [children's] until their marriage days; three Negroes to be sold, then 1/3 profits; loan of 1/3 land. Children:

Son, Epharaim Allen Daughter, Martha Allen Son, Salaehiel [?] Allen Son, Jeremiah Allen Daughter, Prudence Allen Daughter, Elizabeth Allen Each to receive cow and calf, plates, musket, ewe and lamb; 2/3 profit sale of Negroes; 2/3 land; then at wife's marriage or death, her 1/3. Executors; Beloved wife, Richard Newman, Joseph Hollowell, and John Spring. Signed; Time. Allen. Witnesses; Joses Echols, Thos. Jewell, Caleb Echols. Remarks; also recorded Old Wills, pp. 70-1.

Allen, John Pages 65-8. Date; I December 1800. No probate Outside of will, 1901 [probate?]. No oath. Two nieces, Peancey Snead/Snoad? and Anna Snead/Snoad?, daughters of my beloved sister, Sarah Snead/Snoad, lands I hold on Morgans Swamp of Broad Creek being lands purchased of warrants and taken up by me. Nephew; John Allen, son of my beloved brother, Walter Allen, all lands I have entered in Pitt County...."where grants have not issued that they issue to him..." Nephews and nieces, children of my beloved brother, Walter Allen, Thomas Allen, John Allen, Walter Allen, and Jemima Pearce Allen, lands Beaufort and Hyde Counties.
Executors; William Blackledge, John Salter, Benjamin Blackledge.
Signed; Jno. Allen. Witnesses; Wm Magempsey, Godfrey Williams.
Remarks; also recorded Old Wills, pp. 389-90.

Allen, John Pages 71-2. Original. Date; 10 march 1831. Probate; November Term 1831, other Rheuben Allen. Beloved wife, Patsy Allen and family, one years provision to be laid out by three free holders chosen by her; also 1/2 of my movable property, both within and without.
Son; Samuel Allen, other 1/2 of estate; plantation I live on, reserving the life estate for his mother [Samuel under 21].
William Augustus Allen,
Silas Allen, above land if wife and son Samuel both decease.
Executor; Friend, Zachariah.

signed by mark. Witnesses; Reuben Allen, Sam Clark, Benj. T. Miles/Mills?
Remarks; Also recorded Orphan Book B. p. 144

Allen, S. P. Page 73. Original. Date; 21 March 1833/1835? No probate.
Sophonisia A. L. Allen, all Negroes I received through or by her...also the undivided negroes of the estate of Will. Kennedy, Dec'd., also $312 amount for which Horace? was sold. No executor. Signed. Witness; Jas. R. Harrahan.
Remarks; No information as to being recorded elsewhere, but in index, Orphan Book K, p. 109. Outside of Will; Dorc. S. P. Allens LW.
Sophonisba A. L. Allen 's will was recorded 1856

---
Various Records from Beaufort County
1755 Taxables, Beaufort county, age 16 and up were taxed. Richard Allen, Samual Allen and Son.

1756 March court. It is ordered that the following persons shall- [torn]-the office of Constables for this ensuing year. Jacob Allen from Hardee's run to ye limits of the county.

1756 June court. Lord the King agt. Saml. Allen indict trav Jury the mens names are listed.

1756 December Court A deed poll from Jacob Allen to Bastain Bartholmew for 160 Acres was exhibited into court and proved by the oath of George Sugg one of the Subscribing witnesses thereto:

A deed poll from Richard Allen to Jacob Allen for 272 Acres of land.

A deed of gift from Sarah Allen to John Allen for 100 Acres.
S deed of gift from Sarah Allen to Phillip Ryland.

1757 June court Richard Allen was selected to serve on the Grand Jury

1757 December court Caleb Wallis and Richard Allen were appointed Patrollers by the court . From Tyson's Run to the head of the County.

1758 September & December Court. Richard Allen a Grand Juror.
1759 September court Jacob Allen was a petit Juryman
1759 Richard was the overseer for the road from Saml. Tison's branch to be mantain'd by the people that usually works on it.

1779 A return of the drafted men in the State service in Beaufort County 9th March 1779. under the command of Ensign Shadrick Allen.

1787 Court May term; May 23 1787. No. 22. Tress.----?. William Denmark v. John Allen. The Plaintiff being solemnly called & failed to appear was non suited.

1796 March Court John Allen jury duty for Beaufort county.

1800 Death notices from Raleigh Register NC State Gazette R. R. Dec. 9, 1800; John Allen Dec.2, Washington, Beaufort Co.
1801 Beaufort Co. guardian records; ward Jemima to Reading Grist, also Thomas Allen and Walter Allen to Reading Grist

1810 Court Sept. term John Allen, orphan of Walter Allen bound apprentice to Ariel Nobles, his age twenty years in six months to learn trade of a Blacksmith.

1813 & 1814 Burton Allen paid store taxes in the Chocowinity District.

1814 Muster rolls of the Soldiers of the War of 1812. Detached Militia organized in August, 1814 Second Regiment for Hyde County. John Allen

1815 & 1816 Thomas Allen paid taxes on 557 Acres 1 white poll and 2 black polls In the Chocowinity District. Also tax list for Beaver Dam and Broad Creek districts, 100 acres for J. Allen

1816 Jesse Allen paid for 157A in Broad Creek District.

1819 Thomas, John, Frederick, Reuben, and William Allen Citizens of Hyde County signed a petition to get the west side of Pungo River of Hyde county annex to Beaufort county.

1829 Passenger arrivals taken on board of vessels at foreign Ports, entered in the District Washington, North Carolina during the 1st Quarter of the year 1829. From Buenos Ayres. Andrew Allen age 20 Seaman from United States.

1839 Delegates Appointed for Republican convention. March 19th 1839. From Pungo Richard Allen and Reuben Allen.

1840 Establishment of Beaufort County School Districts. John R. Davis, Reubin Allen, and Thos. B, Adams were appointed school committee men for district # 27

1842 The Washington Whig March 16, 1842 reported a meeting of the Whigs. The Chairman was S. P. Allen

1850 Beaufort County mortality census. Town of Washington, Henry Allen, age 29, married, died October, drowned-Seaman

1870 Beaufort County mortality census. Bath township p. 1 #259 William Allen age 60 widowed, born in NC, May 1870, Farmer.

To Go Back To Home Page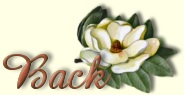 ---