---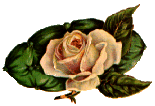 Thomas Alderman
Son Of William
---
Thomas Alderman was born about 1682 in New England, probably MA. He married 27 April, 1702 to Mary Seagrave who was born about 1685.

Thomas was the son of Immigrant, William Alderman who came from England to MA. about 1670. He emigrated to Conn. thence to New Jersey.

Thomas and Mary had at least four children who reached adulthood.

1. Mary Alderman born 1705
2. Thomas Alderman born 1707
3. William Alderman born 1709
4. Daniel Alderman born 1711

"Notice the first two children who survived where named for the parents. Anyone doing additional research on this family, look for William and Daniel to be the fathers of Thomas and Mary."

---

---