---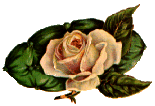 Daniel Alderman
Son Of Thomas Alderman
Daniel was the son of Thomas Alderman and wife Mary Seagrave. He was born 1711 in MA. Daniel the proven son by his father's will. At the time of Thomas's death in 1715, in Cohansey, N. J., he owned an estate in Simsbury, Conn. By his will he gave that New England property to his youngest son, Daniel, who continued to reside at Cohansey. This Daniel was born in 1711 and it is through him that the name and blood came down to the southern branch of the family.

About 1740 Daniel Alderman married Abigail, third child of Nathaniel Harris, and his first wife, Miriam Brooks. Abigail was born 26 March, 1720.

In 1745 Daniel Alderman was called in to assist in the settlement of the estate of Isaac Harris of Cohansey (Book Q, page 594, Trenton). The deceased, Isaac, was a first cousin of Daniel's wife.

Daniel and Abigail moved from Deerfields, New Jersey, Cohansey Precinct of Salem County, in the year 1755 to the state of North Carolina with their seven children. They came by water to Wilmington where they remained a short time. Along with many others who came about the same time they made their way forty miles inland to the newly established Duplin County. They selected a small tract of land on the west side of Doctor's Creek where they made their home.

Children of Daniel and Abigail were:

1. John Alderman born 1742, married Mary Cashwell.
2. Rachel Alderman born 1744
3. Mary Alderman born 1746
4. Daniel Alderman born 11 March, 1748
5. David Alderman born 1749
6. Hannah Alderman born 1751
7. Abigail Alderman born 1753

---
John Alderman
Son Of Daniel Alderman
John Alderman son of Daniel and Abigail Alderman, was born 1742 and died August, 1822. He married in 1770 to Mary Cashwell.

John was of medium height and stout; he was of a serious mind, shrinking from public notice and filled with an intense religious zeal. From early life he was a faithful member of Wells Chapel Baptist Church; he lived quietly on his farm and was recognized as an outstanding wheel-wright and cabinet-maker. He read a great deal, especially the Bible and religious books. The end of life came to him suddenly while reading his Bible in his eightieth year. His wife, Mary Cashwell, was a native of Duplin County, North Carolina.

Children of John and Mary were:

A. Mary Alderman born 1771 married Joshua Blanton 11.
B. Christian Alderman born 4 July, 1773, married Reuben Rogers
C. James Alderman born 1775 NC.
D. Elizabeth Alderman born 1778 married in 1797, Isaac Newton of Duplin Co. NC.
E. John Alderman Jr. born 15 July, 1780 Duplin Co. died 10 October, 1824 in Duplin Co. He married 1800 to Nancy Ann Newton.
F. Keziah Alderman born 16 December, 1782 Duplin Co. married 17 October, 1814 Duplin Co. to Joshua Blanton.

---
Daniel Alderman
Son Of Daniel Alderman
Daniel Alderman born 11 March, 1748 New Jersey and died 1824 in North Carolina. Son of Daniel and Abigail Harris Alderman.

Daniel was of normal physical proportions, always cheerful and ready to meet conditions boldly and make the most of difficulties. He was the soul of Christian manhood and while he did not connect himself with any church, he was a Presbyterian in faith and true to his family and friends. His spirit lives in his descendants.

Daniel was a Revolutionary Soldier and served from the state of North Carolina. Much of his family history was taken from the Rev. soldier records.

It states his wife was Sarah Newton and list eight children:

1. Jemima born 1773; married James Bland
2. David born 1775; married 2 October, 1794 to Nancy Morgan
3. Rachel born 1777; married Bryant Buxton
4. Sarah born 1782; married James Newton
5. Isaac Alderman born 1784; married Elizabeth Morgan
6. Mary Alderman born 1786; married John Crumpton in Duplin Co. NC., 15 March, 1809
7. Elisha Alderman, born 1788; married Rebecca Alderman, daughter of David Alderman and Jemima Hall
8. Elizabeth Alderman, born 1791

---
David Alderman
Son Of Daniel Alderman
David Alderman, son of Daniel and Abigail Harris Alderman was born 1749 North Carolina and died 23 October, 1831 in Georgia.

He was lean and tall, somewhat negative in manner, honorable in all respects, but not demonstrative. He loved his people, his home and his farm life. He did not unite with any church until advanced in years. In 1815 he moved with some of his children to Bulloch County, Ga.; there he joined a Baptist church. He died in 1831; he and his wife, Jemima, were buried in the Brannen cemetery near Statesboro, Georgia.

David married Jememia Hall, daughter of Thomas in 1773 in North Carolina. .

Children of David and Jememia are:

1. Daniel Alderman, born 25 March, 1774; died 25 January, 1857. Married four times
2. Nancy Ann Alderman, born 17 November, 1775; died 4 June, 1867. Married John Carlton
3. Thomas Alderman, born 8 August, 1777 married Susan Newton
4. Mary Alderman, born 29 August, 1779; married Timothy Murphy
5. Elizabeth Alderman, born 20 April, 1781; married ? Newton
6. Phoebe Alderman, born 11 April, 1783; married < a href="http://members.tripod.com/~mallen4896/Mathis-Rice.html"> John Mathis son of Rice and Civil Goff Mathis and appears to be distant cousins through the Goff/Hall family ties.

---

To Go Back To Home Page

---